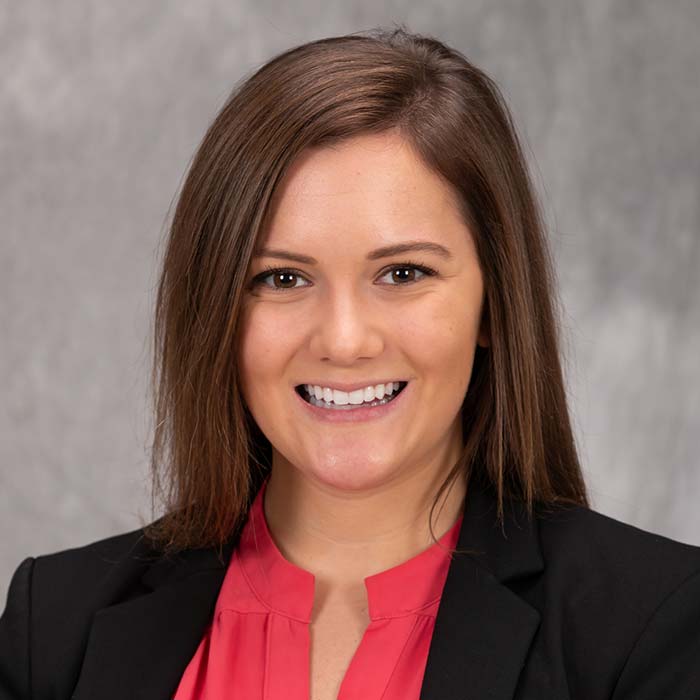 "As a Minnesota native, having the opportunity to work for the U of M is an absolute privilege. It truly is an honor to work alongside fellow supporters who believe in the Maroon and Gold. Each day I look forward to making an impact on the 140 years of tradition in student-athlete excellence that has been built here."
Karli Kriewall
Associate Development Officer
---
Background
Karli is a Minnesota native who made the move back May of 2018. She attended college at Boise State University and was a diver on the Women's Swimming and Diving team. Upon the completion of her athletic eligibility and receiving her undergraduate degree in communication, Karli then became a Graduate Assistant for the Bronco Athletic Association; the fundraising arm of Boise State Athletics. While in the process of finishing up her Master of Arts degree in communication, Karli interned for United Hospital Foundation in St. Paul and was also a Development Coordinator for the American Lung Association in Minnesota. Karli will focus on major gifts for the department supporting the Nothing Short of Greatness campaign and all 22 programs.