Maturi Pavilion Balcony Club
The Maturi Pavilion Balcony Club is our newest addition to the Maturi Pavilion. Balcony Club seating is available for Volleyball, Wrestling, and Women's Gymnastics.
The Club Room has 2 levels of club level seating:
First row

: Club level view with wide leather seats and additional leg room

Second row

: High top seating with drink rail
---
You will have access to Maturi Pavilion Club Room with lounge seating, HD TVs, and private bathrooms
All Inclusive food and non-alcoholic beverages
Beer and wine available for purchase
Access into the Maturi Pavillion 90 minutes before each match
Complimentary parking pass with the purchase of every 2 seats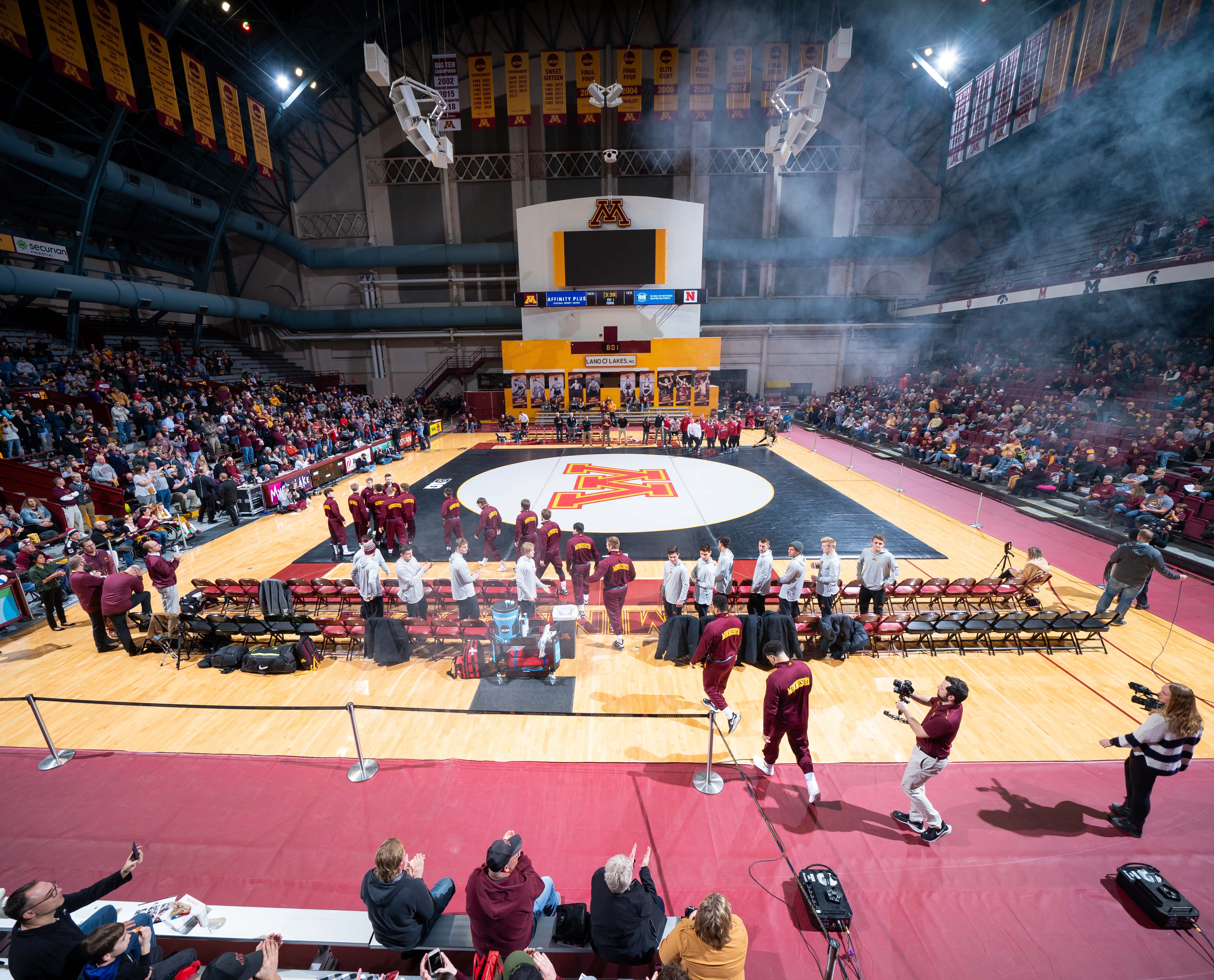 Balcony Club Pricing:
Volleyball

$2,500 ($667 Ticket + $1,833 Scholarship Seating)

Wrestling

$700 ($320 Ticket + $380 Scholarship Seating)

Women's Gymnastics

$199 Ticket
Complementary snack and non-alcoholic beverages only
Volleyball Courtside Seating
Sit courtside to take in some of the best volleyball action in the country! These seats provide you front row action to one of the best events in the Twin Cities. Along with amazing seats you also receive unique benefits.
Parking

: With your tickets you also received parking passes which guarantee a spot within the University Avenue Ramp.

Entrance

: Your Premium Seat ticket allows access to the Sports Pavilion Daily Entrance starting 90 minutes before each match. The Daily Entrance is located off of University Avenue on the south side of the Sports Pavilion.

Club Room

: The Club Room opens to you 90 minutes before each match and will have complimentary food and beverages available.

Gopher Insiders

: You will have access throughout the season to join the Gopher Loyalty Program for Volleyball Gopher Insiders to hear directly from the Gopher Volleyball Coaching Staff regarding the upcoming opponent.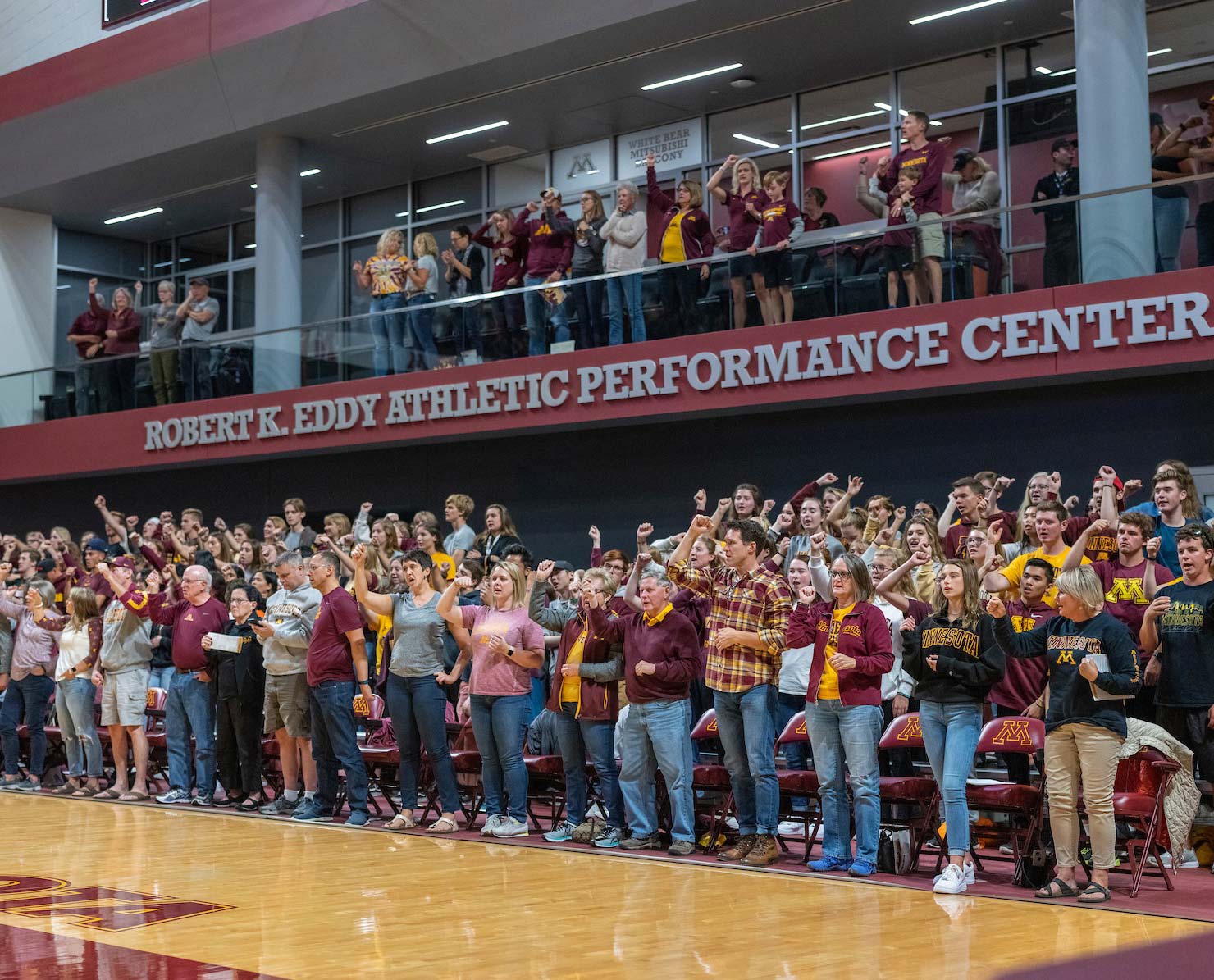 Volleyball Courtside Seating Pricing:
$1,000 ($667 Ticket + $333 Scholarship Seating)