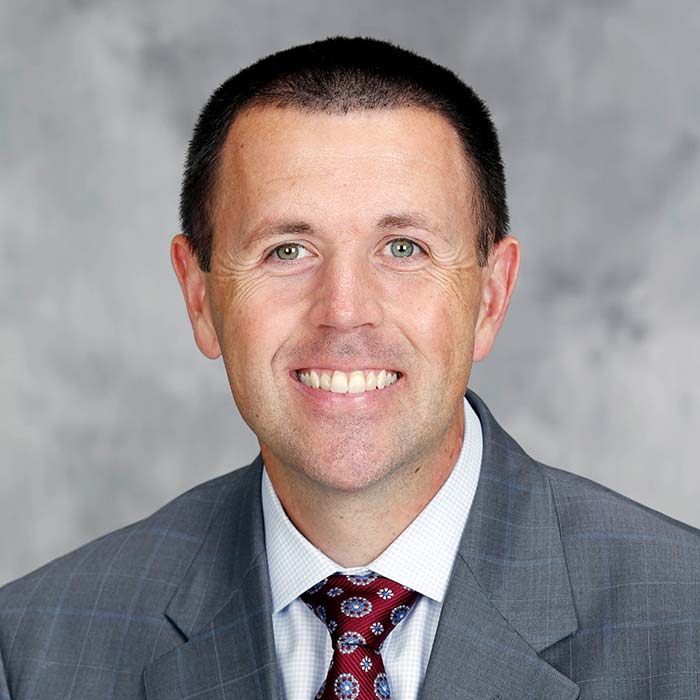 "Our team has an incredible opportunity at the University of Minnesota to connect donors, fans, student-athletes and staff together to accomplish great things. The commitment and investment is in place for the Gophers to be the best in all that we do."
Dusty Clements
Deputy Athletics Director
---
Background
Dusty arrived at Minnesota in July 2017 to help lead the department's fundraising efforts. The Golden Gopher Fund team handles capital gifts, annual giving, premium seating, sport specific funds and scholarship endowment support for Gopher Athletics. Dusty has held fundraising roles at Boise State (2015-17), Oklahoma (2007-14) and Wyoming (2004-07). He also served with the Big Sky Conference office from 2001-04. Dusty is a graduate of Wyoming, earning his bachelor's degree in journalism and his master's in communications.